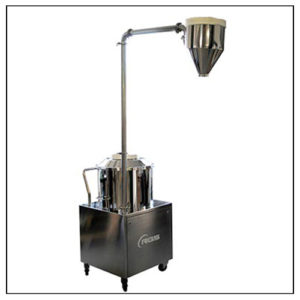 RGS Vacuum Systems produces a pressure conveyor suitable for feeding the powder filling system with empty capsules and the blister machines with full capsules, without changing their integrity or without opening them.
It is realized completely in stainless steel and it works with air compressed, having a minimum noise level.
Thanks to its reduced dimensions, it can be used in small spaces.
All connections are realized with clamps to make the disassembly and any sterilization easier.
The capacity of the container is 200 lt..
CONTACT
Via Mavore 1640/C – Frazione Lame, 41059, Zocca (MO) Italy
+39 059-986833
+39 059-9750021
Mon – Fri: 8:00 – 18:00